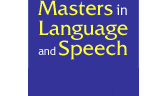 Euromasters summer school 2005
Tutorial 5: Vocal Dialogue Management: Frame-Based Approaches
This tutorial description has been updated

Ivan Kopecek, Masaryk University, Brno, Czech Republic and Martin Rajman, EPFL, Lausanne, Switzerland

The goal of this tutorial is to introduce an approach to human-machine dialogue management that is based on frame-based dialogue models; the connections with current industrial standards such as VoiceXML, as well as the use of rapid dialogue development tools, will be presented. The various techniques will be illustrated during two practicals: one focusing on VoiceXML-based dialogues (implementation of the best strategy to the prisoners' dilemma) and one on rapid dialogue prototyping using the EPFL dialogue platform (building a simple dialogue system for controlling the home by voice).

Further reading:

A screenshot of SmartHome dialogue control system: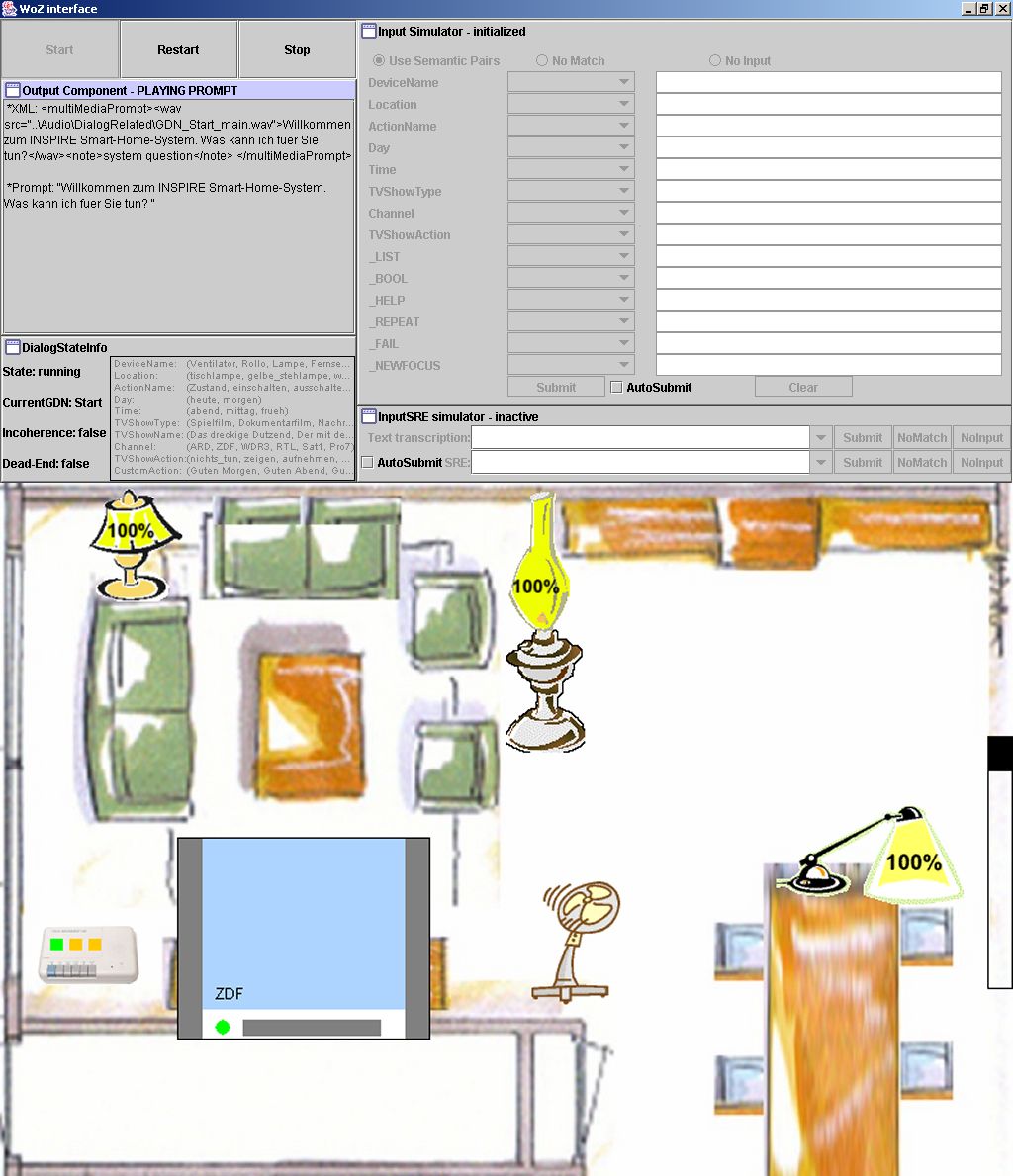 ---
Notes
You can use the common room, where food and drink is allowed: room 117 in Adam Ferguson Building.
Location of tutorial files
First part
Students will install the software themselves on the Linguistics Windows machines from http://liawww.epfl.ch/~melichar/emls/sw.html [Local copy]
Second part
Students will install the software themselves on the Linguistics Windows machines from http://www.fi.muni.cz/~xcenek/emls/VoiceXML.zip [Local copy]
Troubleshooting speech recognition
Microphone input

Your microphone should be plugged in to the SOUNDCARD microphone input on the back of the machine (pink socket, near the bottom of the machine), and not the onboard sound microphone input.

Microsoft speech recognition setup

Using the speech recognition taskbar icon, which is a picture of microphone over a page of text (this will either be on the taskbar, or accessed via the "EN" icon on the taskbar), right click and select "Options"

On the Speech Recognition tab

Tell it which microphone input to use: Creative Sound Blaster PCI
Click "Configure microphone" and follow instructions
Optionally, click "Train" and follow instructions

Fixing the "Missing MSVCR71.dll" error

Download a copy from here and save it in the same directory as the .bat file you are running