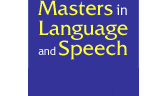 Euromasters summer school 2005
Tutorial 2: Semantic Networks and Building WordNets
Karel Pala, Masaryk University, Brno, Czech Republic
1st session: The short overview of the WordNet-like lexical databases - some examples: Princeton WordNet (+versions), EuroWordNet, BalkaNet, GermaNet, RussNet, ... The main semantic relations: synonymy, hypero/hyponymy, Internal Language Relations, Top Ontology ... WordNet representation and WordNet editing, text format, XML format, DTD, tools for WordNet editing and browsing - VisDic, tool configuration.
2nd session: The students should try to prepare a small wordnet cluster (up to 50 synsets) for their language (not existing in the so far built wordnets) and to assign the selected concepts to ontologies. An attempt to compare the ontologies can be made - EuroWordNet Top Ontology, SUMO, Time Ontology, ... Finally, they will summarise the results and write the final report (in HTML).
---
Location of tutorial files
/home/simonk/euromasters/tutorial2 on the Linguistics linux system

Notes
You can use the common room, where food and drink is allowed: room 117 in Adam Ferguson Building.