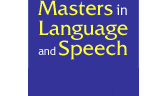 Timetable
Monday
Tuesday
Wednesday
Thursday
Friday
morning
afternoon
morning
afternoon
morning
afternoon
morning
afternoon
morning
afternoon
Opening session
Poster session A
Tutorials A
Keynote lecture
Poster session B
Tutorials B
Poster session C
Closing session
Prizes!
Free time
Times of sessions
Please do not arrive late - sessions will start on time!
Monday, Wednesday, Friday morning sessions will start at 10.00. If you are presenting a poster, please arrive at 9.30
Morning tutorial sessions run from 9.00 - 13.00
Afternoon tutorial sessions run from 14.00 - 18.00

Except Tutorial 1, which is offered twice: 14.00 - 16.00 or 16.30 - 18.30
See the tutorial allocations page to find out which tutorials you are doing.

Please refer to the summer school booklet (online copy coming soon; hardcopy will be handed out at the summer school) for information on the locations of each item in the programme.
Programme
Opening session

Presenters for poster session A should arrive
10.00 Opening session

Welcome address
Information about laboratory locations, computing regulations and access
Suggestions for lunch, dinner and evening activities

11.00 Registration desk opens
11.30 - 13.00 Student posters, session A

Tutorials, block A

See printed booklet for locations and times.

The acoustics and perception of (filtered) speech sounds
Semantic Networks and Building WordNets
Unit selection speech synthesis using Festival
Introduction to NLTK and Python

Midweek session

9.30 presenters for poster session B should arrive
10.00 - 11.00 Keynote lecture: Multimodal Meeting Segmentation
Marc A. Al-Hames,Technische Universität München

AMI-Meetings,
what are individual and group actions in meetings,
audio-, visual-, and lexical features used for meeting segmentation,
models for the automatic segmentation and classification of individual and group actions in meetings

11.00 - 11.30 Break
11.30 - 13.00 Student posters, session B

Tutorials, block B

See printed booklet for locations and times.

Vocal Dialogue Management: VoiceXML and frame-based approches
Speech synthesis using Festival - short version
Auditory processing of speech in noise
Building Corpora from Scratch

Closing session

9.30 presenters for poster session C should arrive
10.00 - 11.30 Student posters, session C
11.30 - 12.00 Break.
12.00 - 13.00 Closing session

Closing address
CASH PRIZES for the best student posters