EMaster summer school 2000 : Chios, Greece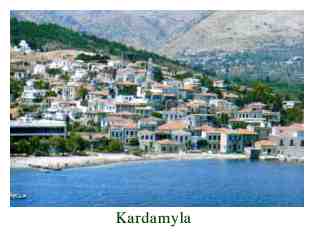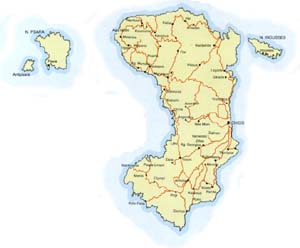 The European Masters in Language and Speech is an initiative from European universities to work towards common qualifications in the area of Language and Speech processing. One of the joint actions is the organisation of an annual event where students enrolled in curricula involved (and others!) can come together to learn about recent trends and achievements.
In 2000 we organise the first EMasters school (2 days) at the beautiful Chios Island, Greece, preceeding the 8th European Summer School on Language and Speech Communication (TESTIA) (on Text and Speech Triggered Information Access) which will be held from July 15-30. In close co-operation and with the help of the Testia organisers (ILSP, Athens) we will make use of the same facilities.
There is no fee to attend the EMasters School. You can make use of the same cheap accommodation as is offered for the TESTIA school. The number of attendees is limited to 30.
Visit the TESTIA site to get more information on the venue and the travel to Chios.
Programme:
Thursday July 13
9.00 - 12.30

Joint presentation from Brno / Barcelona / Athens-Patras on
Wordnet

16.30 - 17.30

Hervé Bourlard, Martin Rajman, Giulia Bernardis (EPFL&IDIAP):
"Acoustic and Linguistic Models for Research and Development in the field of Vocal Information Servers"

17.30 - 20.00

Hynek Hermansky (Brno, Portland, Berkeley):
"Current state and some evolving trends in feature extraction for speech recognition."
Friday July 14
9.00 - 10.30

Juergen Trouvain (Saarbruecken):
"Why does synthetic speech still sound so terrible? -A view from the phonetics/phonology perspective

11.00 - 12.30

Tom Brondsted (Aalborg):
"The role of speech in tomorrow's wireless communication systems"

16.30 - 20.00

EMasters student presentations
---
|Overview| |Course Content| |Members| |Participate| |Search| |Questions| |School|
|Universities| |List of Individuals| |Master's Board|